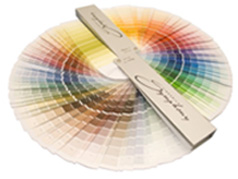 In 2010, Tikkurila launched a new Avatint tinting system to bring about revolutionary changes to the global coatings industry as it uses zero-VOC colorants to enhance the environmental performance of tinted paints to the highest level. Before that, zero-VOC colorants were simply unavailable in the world.
Meanwhile, the new system has successfully raised the accuracy of tinting and is flexible enough to produce almost any colour in the world.
Tikkurila's state-of-the-art Avatint system tints thousands of shades and colours for choice by professional designers and high-end customers.
The Avatint system is able to tint any colour that other brands of paint fail to provide. Tikkurila can proudly say that there is no colour in the world that cannot be tinted. Tikkurila paints are indeed super rich in colour!